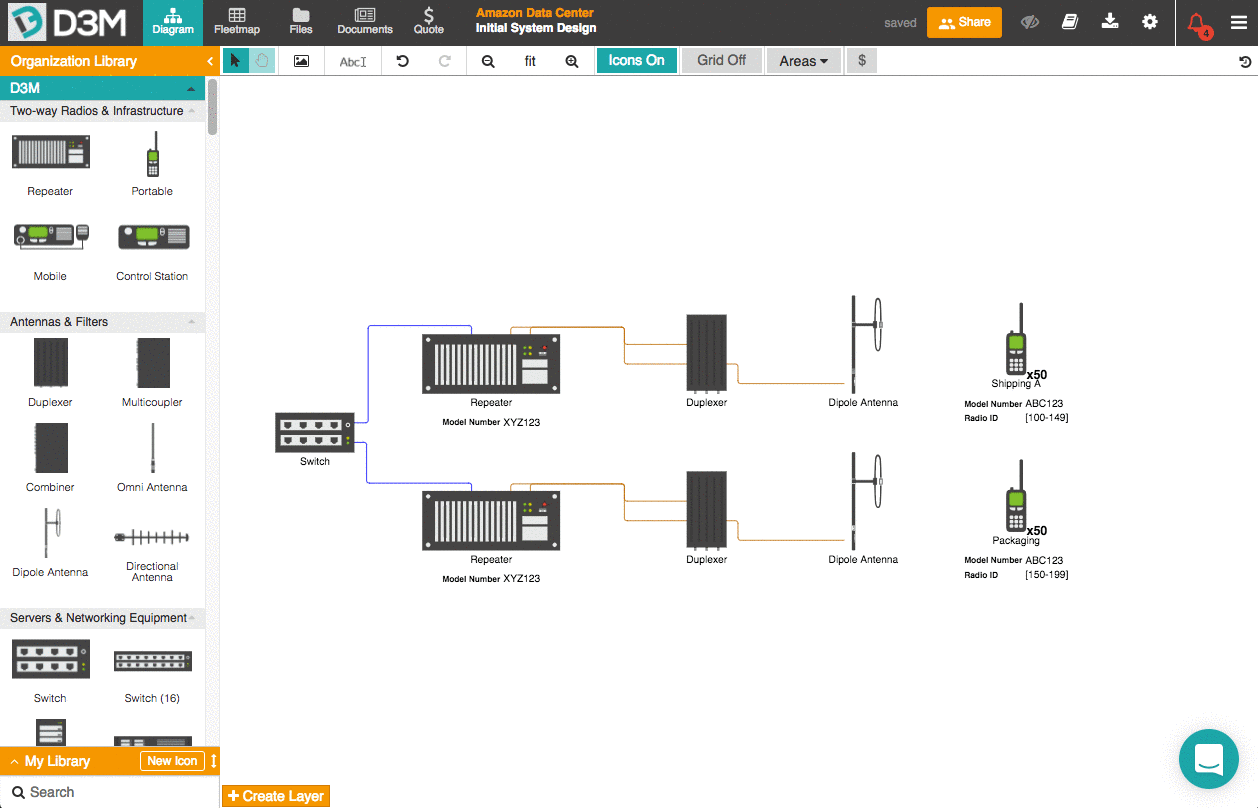 Automated Quote Tool
Fast, reliable, accurate quoting & margin analysis
D3M Pro's automated quote tool feature makes it easier and faster for sales teams to generate professional, error-free quotes. The app takes a unique approach to quoting as it automatically generates line items based on users' network diagrams.
Complete with margin analysis and convenient part lookup, you can adjust pricing to optimize revenue opportunities and increase profits.
Generate automated quotes in seconds from a network diagram
Easily add and modify service and maintenance line items
Analyze margins and apply discounts
Upload, manage and centralize pricing information
Create proposals and live collaborate with remote workers from anywhere
Application Branding
Customize the entire app to match your company's branding guidelines
Display your brand, instead of ours with D3M Pro. With application branding, you can fully customize colors and logos throughout the entire app. From the login page to the customer sharing page, D3M will look and feel like your company's very own professional branded tool!
Customize the color of key elements such as the header, subheadings, and buttons
Keep a consistent look and feel across all websites, applications and services you manage
Ensure all the materials you generate match your company's branding, so the app is more recognizable to your customers