D3M is an easy to use app designed to help you and your team collaborate on radio network design projects, from inception to post-sales. It allows your entire team to collaborate on projects in real-time, from anywhere. D3M simplifies the design and documentation processes, saving your company valuable time, money and resources.
The app offers a variety of features to help streamline the two-way radio network design process, including live collaboration, centralized data, auto-generated quotes and proposals, and more. From custom templates to pre-built manufacturer icons, D3M was created for the two-way radio industry.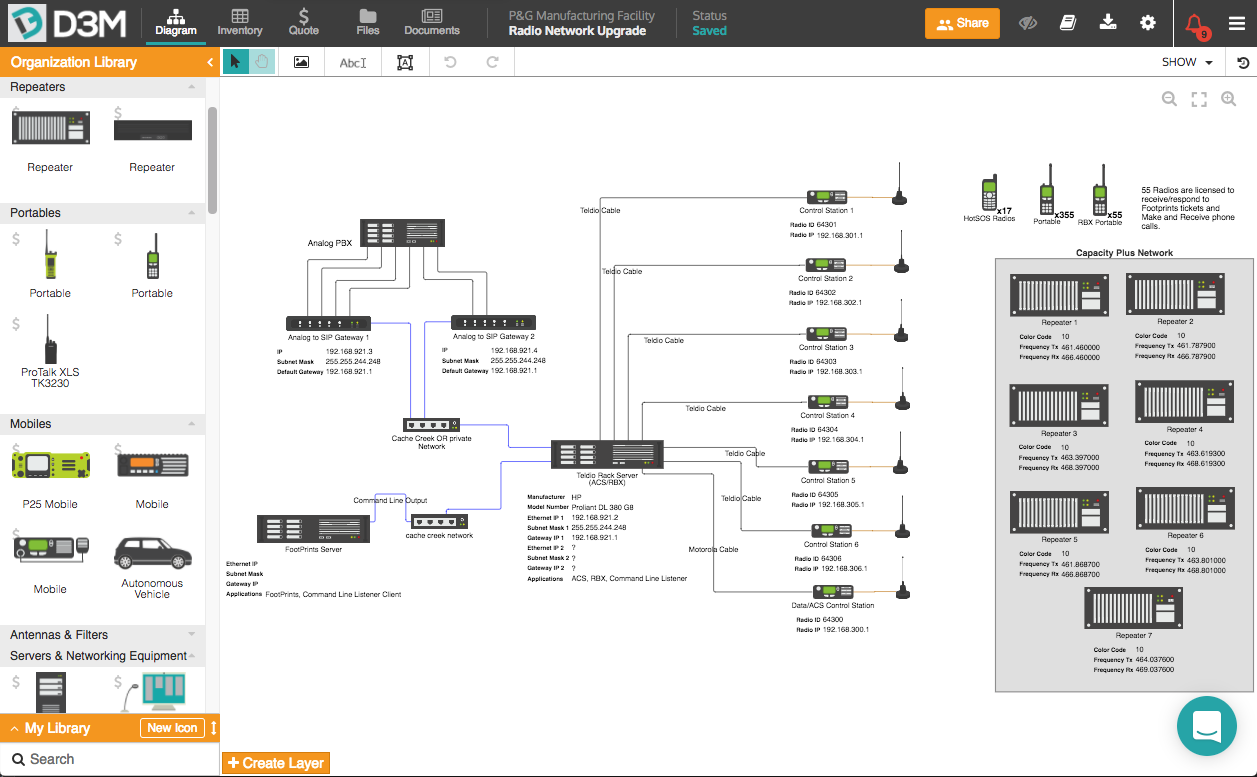 Want to see how D3M works for yourself? Give it a try (no credit card required).

Pre-Loaded with Manufacturer Icons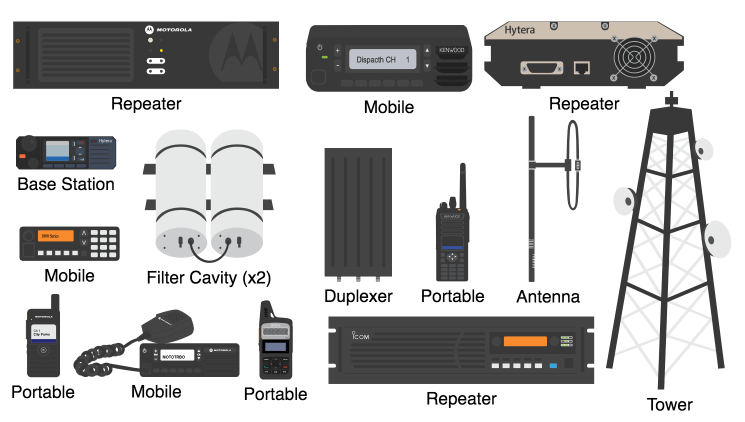 From portables to repeaters to duplexers, D3M is pre-loaded with all the icons a radio technician could dream of. We've partnered with several of the largest RF manufacturers in the two-way radio industry to bring you device-specific icons, engineering rules, properties, and specifications. Some of our partners include Motorola Solutions, Icom, Hytera, and Kenwood, among others.
Just let us know which icon libraries you would like access to and we will happily add them to your D3M account.
REQUEST AN ICON LIBRARY
Note: Your company must be a certified reseller of the manufacturer to obtain their icon library.










D3M was created specifically for the two-way radio industry from an issue our own team ran into while creating and managing our own network diagrams. We wanted to create a tool that would allow manufacturers and dealers to design, document, deliver and manage their radio networks with ease.
Our goal was to create an app where sales reps and technicians could collaborate in real-time to design complex networks while automating their workflow (auto-generated quotes, proposals, etc.). The two-way radio industry is where our roots lie and we are continuously adding features to keep up with industry trends and changes.